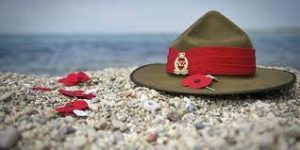 This ANZAC day our nation pays our respects to the millions of young lives lost in the two World Wars, sacrificed in defence of democracy, our way of life and freedom from tyranny.
Our Northland Councils and Labour Government have completely undermined that sacrifice in cancelling the right of citizens to have their say about race based on our Councils.
Over 15,000 signatures were collected in Northland to have a referendum (well over the number required), which demonstrate the opposition to communities being divided by race. However, the Labour government ran roughshod over those rights and our local councils have ignored the +15,000 people who signed the petitions.
This is not democracy, this is a dictatorship, a "we know best" philosophy of Russia or China where the will of a few is imposed on the majority.
Our Anzac's fought for democracy – not oppression, or tyranny.
When our representatives attend dawn parades to pay respect to those who have paid the ultimate price so we can live in a democracy, let's hope our leaders use the moment of silence and solitude to reflect on what democracy means.
https://www.youtube.com/watch?v=McCDWYgVyps